Can You Make Money Online?

Yes. Thousands of people do. Hey if it's an idea that appeals to you, trust your instincts because you will surprise yourself. I recommend exploring the web and finding out what your key passions are.

Do you like to write?
Try Blogging.
Skills Needed: Creativity, good communications skills, flexibility, resourcefulness.

Do you like Arts, crafts, cooking, photography, fashion designer?
Start your own website. Create and manufacture your product lines, and sell them on line.
Skills Needed: Creativity, good sales skills, researching, and flexibility.

Do you have skills in customer service, data entry, office work, being an assistant, planning events?
Try Freelance Services

Now there's a lot more not mentioned. There will be plenty of time for that. For this post let's cover Blogging.

Most anyone I know can write, or enjoy writing and expressing their thoughts and ideas. Blog do not have to be long. There are different types and styles of blogging, business, personal, art, funny, political, nature, hobby, journal, medical blogs, coffee table blogs. The possibilities are limitless.

A Beginner's Guide

A blog is short for weblog, which simply means a website that is updated frequently with new information and is organized by date and submission. Typically blogs are similar to making a journal. It can be used as a teaching tool, creative writing tool, diary form, business essay, travel journal, just about anything.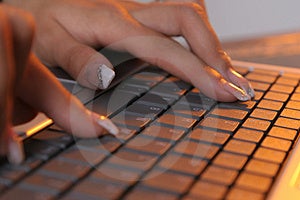 Blogs are popular because they relay experiences, interesting thoughts, comments, photos, web links, and plenty of other information that people find interesting.

Today blogging is not just a platform for art, creativity, thoughts, ideas, it's a successful money making machine.

And so, blogging has continued to grow and weblogs have multiplied into the millions. Blogs truly are linking people together and they are an amazing phenomenon. Even if blogging is not your main business, it is considered as one of the best tools to market your brand or product.

If you are interested in blogging.

Join one of the many blog websites to set up your own account.
Select your blog title, theme, design for your blog, and other options.
Decide what to blog about. Follow your passions. In this case blog about them.
Start blogging!
Many people even find blogging is an excellent way form of introspection, and in many ways it helps them relieve stress. The
financial and personal benefits
of blogging make it even better.
Just remember creating a home based business, and building the life we truly desire is a good journey. It's personal yes, but you are not alone. :)